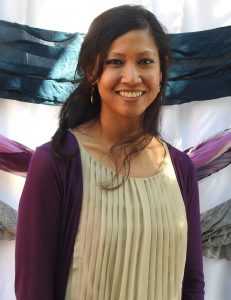 Hi, my name is Mel and I'm a missionary in Botswana, Africa.
Once upon a summer, someone basically dared me to consider going into the mission field. I had no idea at the time how pivotal that conversation would be in directing my life. So I accepted that dare (after much prayer and counsel, of course) and decided that I was going to pursue the path of becoming a missionary. I've always been really passionate about missions work so it wasn't a very difficult decision for me to make!
I immediately knew that I wanted to go to Africa – I've been on several missions trips in my life and Africa is my favorite place I've visited. I found a ministry in Francistown, Botswana that I wanted to work with, so after raising the necessary funding, I moved to Botswana on July 26, 2012. It's been a phenomenal, amazing journey and it's probably one of the best decisions I've ever made. I feel completely at home in Africa and I can only attribute that to the fact that I know I'm where God wants me to be and I'm doing what He has designed me to do. I really, really love what I do!
I work with Light of the World Ministries, which was founded by Pastors Matt & Kristin Buckley, two other American missionaries who have been ministering in Africa for over 25 years. Light of the World Ministries has several thriving local churches, a preschool academy, a missionary internship program and a Bible training center. Our ministry's mission is to train leaders, whether they're local Africans or other Americans like myself who want to serve on the mission field. God is doing some really exciting things in Botswana! I know that's a really cliché thing for a missionary to say, but it's so true, and I'm excited, honored, privileged to be a part of it!