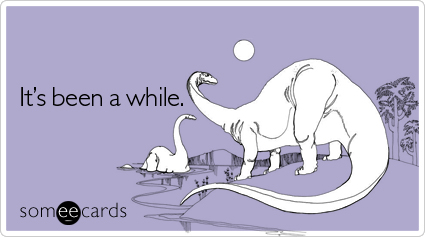 Okay, maybe it hasn't been prehistorically long, but it has been a while since I last sent out a proper update. I've definitely been keeping myself busy, so please read on to catch up on the highlights of what I've been up to the past year!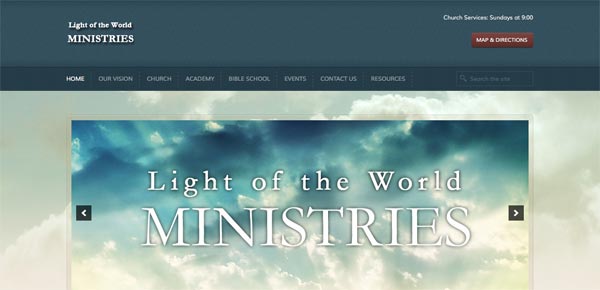 Early last year I had the pleasure of building our church's first website! I enjoyed putting the site together, and I just appreciated being able to give of myself in this creative capacity. Please feel free to visit our website at www.lotwbotswana.org and let me know what you think of this site! This is another great way to stay updated with what I'm doing!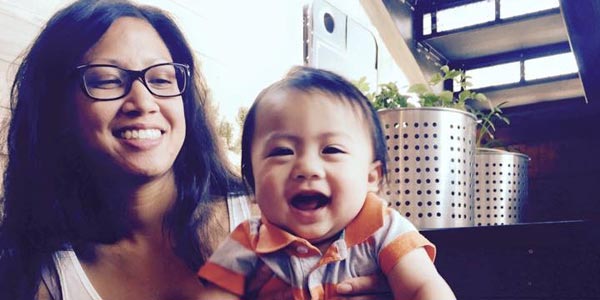 I can't say enough good things about my visit to the States last year. Obviously, I enjoyed getting to spend some quality time with my family – especially with my cute little nephew! But it was also a great pleasure to connect with so many of you! Thank you to every pastor who gave me the opportunity to minister in your church. I felt so welcome at every church I visited and I can't express enough of my appreciation for your generosity and support. I want to extend a special thank you to my church family at Orchard Road Christian Center in Denver, CO for inviting me to attend their missions conference last year. I was so honored to attend this event as a "goer" (as a missionary), having attended it for so many years as a "sender" (as someone supporting missionaries). The conference was an incredibly enriching time for me. Thank you also to all my dear, dear friends who made time to catch up with me while I was Stateside. I came back from this trip feeling so refreshed, energized, supported, encouraged and blessed.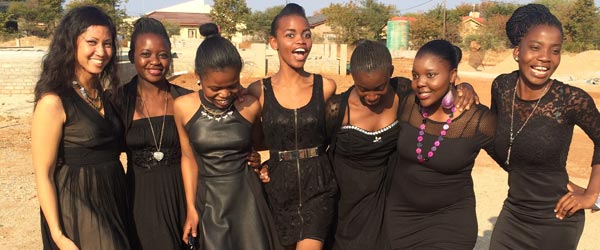 I really LOVE being a youth leader in Africa! It can be challenging and exhausting, but at the same time, energizing, fulfilling, and so much FUN! I am constantly thinking of creative ways that I can teach my youth the Word and make a lasting investment in their lives. Over half the population of Botswana is under the age of 25, so I believe that any time I make a deposit into a youth's life, whether big or small, I am playing my part in impacting the next generation for Christ. Here's a quick rundown of some of my favorite youth events we did this past year!
Etiquette Party – A formal event in which we teach the youth about how to become ladies and gentlemen. I saw the need to teach our youth about the importance of self-respect and respecting others, so I thought this party would be a great way to teach these principles. They LOVE getting dressed up for this event! They are served a 3-course meal, and they learn the value of honoring oneself and others through the practice of good table manners and social etiquette.
Boys & Girls Retreat – It's a time when we as youth leaders get to have some quality time connecting with our youth. The boys go with the guy leaders, the girls go with the girl leaders, for a weekend of fun, food and time with God. This past year at the girls retreat, I talked to the girls about what it means to worship God and I taught them a new worship song (Desert Song by Hillsong). We had an amazing time together! We also played a really hilarious makeup game – one girl applies makeup to another girl while blind-folded!
Youth Camp – This is THE event of the year for our youth! It's a week's worth of incredible fun! My favorite activity they did this year was a goat-catching competition (which team can catch the most goats in a given time). It was hilarious to watch! It is equally an unforgettable time of connecting with God. We had some incredible times of prayer and worship. To me, it was the best youth camp we've had so far, and I believe it will continue to be an enormously fun and life-changing event for our youth.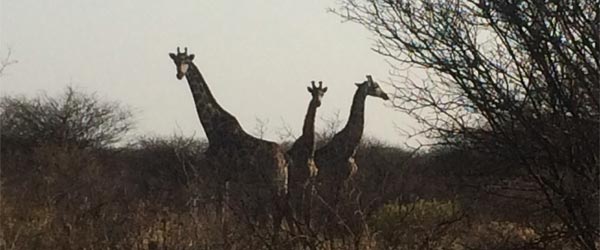 In October of last year, I was driving through the northwestern part of the country and had to stop my car in order to allow this family of giraffes to safely cross the road. It was pretty awesome. I love living in Africa :)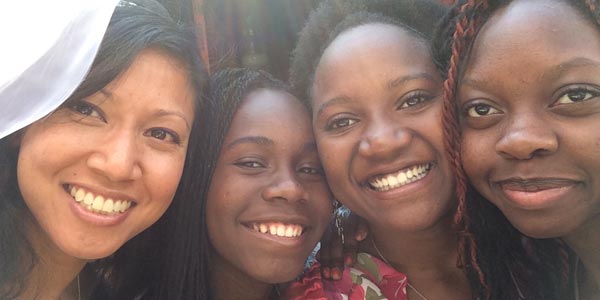 Thanks for taking the time to read this! Thank you for your prayers and support! I wake up every morning thinking, "Yes, I woke up in Africa again!" Your support has allowed me to do what I love and what I know God has made me to do. I am so very grateful for your willingness to share a part in that as well.

I'm still in the process of looking for my own place. I'm believing for a place that is safe/secure, close to my ministry base, within my budget, at least a two bedroom (would like to accommodate friends/family for visits). Please pray for the right place and the right timing for my move.
Wise management of my time, money and talents. I want wisdom to hone in on precisely what God wants me to focus on (day to day, season to season), in my personal life and in ministry.
Please pray for more leadership to accommodate the growth of our ministry. We're very excited about having recently launched a new church branch in the town of Selebi-Phikwe, and we have plans to launch another branch in the capital city of Gaborone before the end of this year!
If you want to continue to stay updated with me and my ministry in Botswana, please sign up to receive my email newsletter!