Dumelang (Hello, in Setswana)! 2017 has been my favorite year of ministry so far! Ministry is about meeting needs, but I've learned that I can't meet them all. It's easy to think that meeting every need is the sacrificial duty of a missionary, but that usually results in operating in one's own strength, which of course, is limited and has the capacity to run out. I've learned to find out from God the part He's called me to play, and to lean on Him for the strength to play my part well. I've also learned the importance and balance of taking care of myself so that I can be the most effective minister to others. I believe it is these lessons I've learned (and I continue to learn) that have made 2017 my favorite year of ministry. Ministry, of course, is never without its challenges, and it is always HARD WORK; but by God's grace, it felt "easy" and "light" and I enjoyed it the most I ever have.
Please read on for some highlights from this amazing year!
Girl Talk – Just what it sounds like! A girl-only youth event in which our young ladies had a chance to connect with the older women in our church to glean spiritual & practical wisdom – all while enjoying lots of chocolate!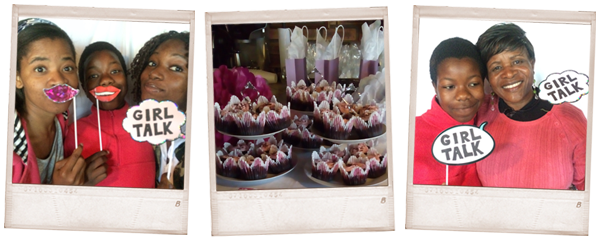 Youth Sunday – Our pastors give our youth the privilege to minster to our church family on a Sunday morning – from ushering to leading worship to preaching! I thought this was our best Youth Sunday yet! I was so impressed with how they allowed God to use them to bless our church that day! They are not just the church of tomorrow – they are the church of TODAY!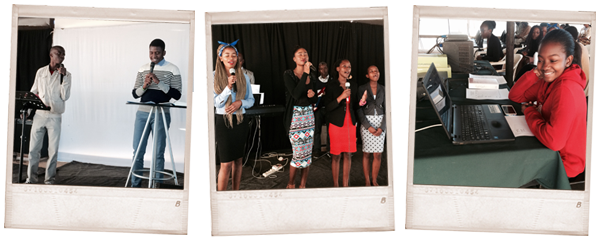 Outreach & Evangelism – It was big on my heart to take our youth outside of our church and focus on serving others. They had a blast volunteering at a local community center in town to help spruce up their property. We visited the youth at all our branch churches in neighboring villages to teach them about how to share their faith with others, and then gave them a chance to evangelize in their respective villages. I am proud of our youth for being willing to do something that may have been intimidating or uncomfortable for them. Their courage led many people to Christ this past year!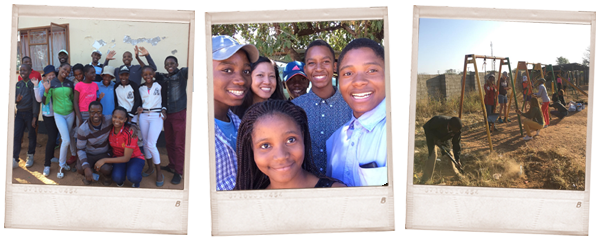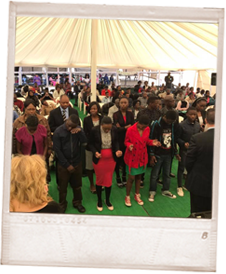 Healing Conference – We hosted an amazing Healing Conference! It was an empowering time for me, personally, to learn what the Bible says about healing. We witnessed several people receive healing, including one of my youth who was healed of a long-time ear condition. A friend's daughter was also healed of chronic stomach issues. She is completely healed, left with shelves of expensive medication that she no longer needs! God still heals TODAY!

I want to thank everyone who has supported me this past year! Your financial support, your prayers, and your interest and encouragement for the work I do is a huge blessing to me! The ways you support me, in turn, allow me to be a blessing to those who God has called me to serve. Any gratitude I receive from those I minister to is also gratitude to you. Thank you for giving!

My Botswana residence permit expired last year, and I ran into several challenges with trying to renew it; but, after some extra effort, paperwork, and prayers, I was able to renew my residence in Botswana for another 2 years! I thank God for His favor!
I really want to buy a washing machine! I have about half of the money saved up to buy one. Please agree with me for the rest of the money to come in!
I would like to sell my current laptop and purchase a new one this year.
In last year's newsletter, I asked you to agree with me for provision to be able to travel home for the holidays and to be able to itinerate for a couple months to connect with my support base. This prayer request has been answered! I am currently in the US! I have been here since the week before Christmas and I will be here until Feb 28th. I enjoyed spending the holidays with my family, and I look forward to seeing many of you soon if I haven't already! Thanks for praying!
Please pray for me as I travel around Southern California and the Denver area to visit churches and connect with my supporters. I thank God for opening doors for me to minister. I've already had some wonderful visits with a couple churches, and I will continue to visit churches every weekend until I return to Africa. Please pray for safe travels and for God to use me to be a blessing to everyone I connect with. I've included my remaining itineration schedule below.
Wisdom, direction, and favor in my ministry for this new year.

Sunday, January 21, 10:30am – Southport Christian Center (National City, CA)
Sunday, January 28, 8:30am & 10:30am – Lord of Harvest (Los Angeles, CA)
Sunday, February 4, 10:30am – Praise Center Church (Denver, CO)
Friday, February 9, 7:00pm – Encounter Church, Young Adult Community Night (Centennial, CO)
Sunday, February 11, 12:15pm – Encounter Church, Missionary Reception in Fellowship Hall (Centennial, CO)
Sunday, February 18, 5:00pm – People's Church San Diego (San Diego, CA)
Sunday, February 25, 10:30am – Pacific Lighthouse Christian Fellowship (San Diego, CA)
If you would like to continue to stay updated with my ministry in Botswana, please click here to sign up to receive my email newsletter.