2016 marked my fourth year as a missionary in Botswana. There are still mornings when I wake up and think, "YES! I woke up in Africa!" Here's what I was up to last year…

One of my goals for 2016 was to learn how to speak Setswana, so I enrolled in a 9-week Setswana course. Setswana is the main language spoken in Botswana (besides English), and it's not an easy language to learn! It utilizes a lot of consonant clustering (e.g. tlhoafaletse is the word for miss). It is also a tonal language, meaning you can pronounce the same word a different way to mean something entirely different (e.g. bua can be pronounced two different ways to mean either speak or skin an animal). They even have some words that are pronounced the same way, but have different meanings (e.g. madi can mean money or blood). I'm not fluent (yet), but my youth have told me that I'm starting to sound more African than American! And although speaking Setswana isn't easy, I actually really LOVE singing in Setswana! It is probably one of my favorite things I've learned to do since I've been in Botswana!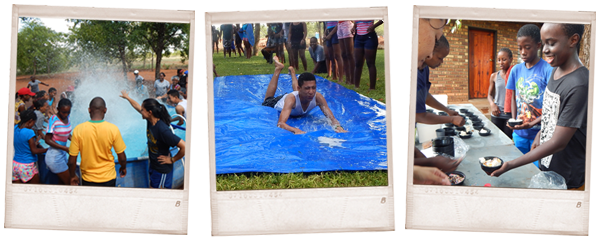 My favorite event I planned for my youth last year was our first ever Ice Cream Party & Water Games event – basically a day of playing fun water-related games and eating delicious frozen treats! It was hilarious to see my youth try a slip-n-slide for the first time! What a fun day! Youth ministry is a blast!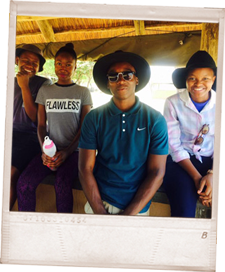 We started a new group for our older youth (ages 18-24) called Catalyst. This is probably my favorite age group to work with. The heart behind this group is to empower them with important life skills, such as financial management (budgeting, saving, etc.) and job skills (interviewing, professional attire, work ethic, how to start a business), so they can transition well into the "real world."
In July, I had the pleasure of hosting my dear, dear friends, Erica and John Feldhaus. They ministered at our annual youth conference, and they were an immense blessing to our youth! John and Erica were my very first friends from home to visit me since I moved to Botswana, so you can imagine how excited I was to host them! It was such a joy to be able to personally show them what I get to do! I loved being able to introduce them to my African family and show them around this beautiful nation I now get to call home. Thank you John and Erica for impacting the lives of our youth, and for visiting me! I hope it's not your last visit to Botswana!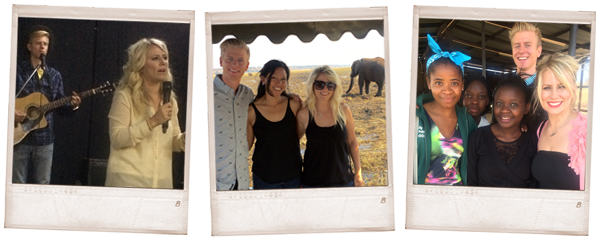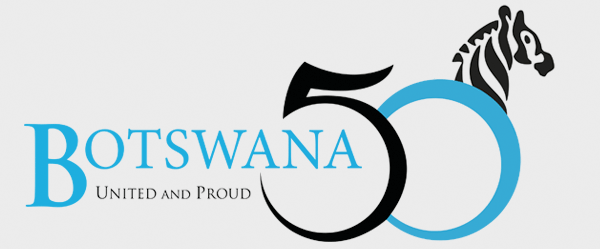 September 30, 2016 marked the 50th anniversary of Botswana's independence! Bots 50, as this milestone anniversary was called, was truly a nationwide celebration. From the cities to the villages, patriotism was literally painted all over the country. Batswana (people of Botswana, plural) have a reason to be proud. When Bechuanaland became the Republic of Botswana in 1966, it was, at the time, the third poorest nation in the world. Today, it is the world's top producer of diamonds and has the second fastest growing economy in the world. I highly recommend the movie A United Kingdom (released last month), which is a beautiful retelling of the history of Botswana and its first president.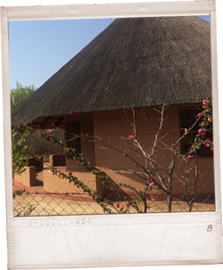 In October, I moved into my own place!
God blessed me with exactly what I was praying for: a place near my ministry base (it's less than a minute drive away!), within my budget, safe/secure location, and a 2-bedroom (so I can host family & friends who want to visit!).
I LOVE my new home!
Thank you so much for praying, and let me know if you want to visit!

If you are reading this, I want to thank you for your support! Your financial support, your prayers, and your interest and encouragement for the work I do is a huge blessing to me! The ways you support me, in turn, allow me to be a blessing to those God has called me to serve. Any gratitude I receive from my youth and those I minister to is also gratitude to you. Thank you for giving!

I will be doing more ministry at our branch churches this year, which means I will be doing quite a bit of traveling. Please agree with me for provision for traveling expenses.
Provision for repair/maintenance work on my car.
Wisdom/direction for ministering to my youth this year, especially with starting up the youth ministry for our new church branch launching in the capital city of Gaborone in July.
For favor and smooth processing of the renewal of my residence permit. I am applying for a 5 year permit.
Furniture/appliances for my home – main items being a bed, washing machine, couch, and stove.
Favor in selling my old laptop and buying a new one.
I would like to come home for Christmas this year, as well as itinerate for 2-3 months early next year. Please pray with me for provision to be able to do this.
If you would like to continue to stay updated with my ministry in Botswana, please click here to sign up to receive my email newsletter.